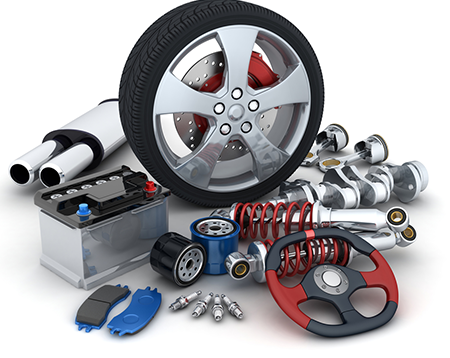 Where to Get Replacement Auto Parts?
When your car needs replacement for a worn out or damaged part, you need to find the best option where to get your replacement auto parts that would ensure quality at an affordable price. Most car owners don't want to spend much on repair and part replacements.
If your vehicle needs replacement parts, here are some options you can consider.
Aftermarket parts is one of your options. These parts are not made by your original vehicle manufacturer but by some other manufacturer. The thing with using aftermarket parts is that your manufacturer-warranty will be voided. Also, compatibility with all makes and models of cares are not tested with these aftermarket parts. There is a risk involved here since using these parts can result in a malfunctioning vehicle. Like, if you use an aftermarket air filter which is not compatible with your model, they it can harm your car engine. What will happen to your car is either the efficiency of your engine will be very low or you can also totally damage it.
You might get in trouble if you are able to buy aftermarket part that don't conform to government laws and regulations for quality and performance. Make sure that the details and features of the parts are correct if you are purchasing an aftermarket part.
Another option is getting used OEM parts. These are parts manufactured by the same manufacturer that made the vehicle. These are used parts, though. The vehicle where the part was taken from is the same make as yours. These OEM parts can only fit cars of the same model and year so make sure you check this out before purchasing. Since car manufacturers introduces changes or enhancements in auto part designs and specifications each year for any model, you should only choose parts from cars manufactured on the same year as your to avoid misfitting the parts.
There are no compromises with used OEM auto parts since they are of the same quality and tested for optimum performance by the manufacturer. You can have effective and quality parts if you buy used OEM parts from recognized sellers online. If you buy online from an established seller, you get original quality tested parts at affordable prices and usually with free shipping.
Another option is looking for brand new discounted auto parts. Brand new parts are sometimes sold at discounted prices. Although this is a great option, it is not easy to find. They are available occasionally at the sole discretion of the dealer. You have to wait until the brand new parts are sold at discounted prices, that is, if you really want a brand new replacement part for your car.
You can choose from the options above which replacement parts you would purchase. You should weigh the pros and cons of each option in case of repairs and parts replacements.
Looking On The Bright Side of Used